German manners are based on unspoken rules, is what we read everywhere. But it's actually not true. German manners are based on a book called Über den Umgang mit Menschen (On Human Relations) by  Freiherr Adolph Franz Friedrich Ludwig Knigge. Knigge lived in the 1700s and was a German writer, Freemason, and a leading member of the Order of the Illuminati.
It's hard to believe that the German mannerism of today still goes back to the book Knigge wrote. In fact, I'd go so far to say that most Germans have never seen a hard copy of it (myself included), but Knigge's ideas are still passed down from generation to generation.
A lot of German etiquette is ruled by Knigge groups
Nowadays, there are several German etiquette groups that give advice on new and evolving topics of a modern society with changing social rules. Just to give you an idea, they have ruled on
Do you have to say please all the time?
When I was writing about how to ask others politely in German, I shortly talked about whether you should make use of bitte (please) or not. Does the German politeness requires a bitte every time you ask someone for something?
From how I feel about it, which is simply based on being German myself, I don't think it's necessary to include bitte in every request you make.
I believe an Entschuldigung (= excuse me) and, especially, using the subjunctive is more important than squeezing in a bitte that can also sound quite harsh and demanding.
But since I didn't want to base my recommendations for you only on my gut feeling, I consulted the Deutsche-Knigge-Gesellschaft e.V.
And guess what? They confirmed my point of view (sort of). Skip to the end of this post if you can't wait to read their answer.
How serious are Germans about this Knigge thing?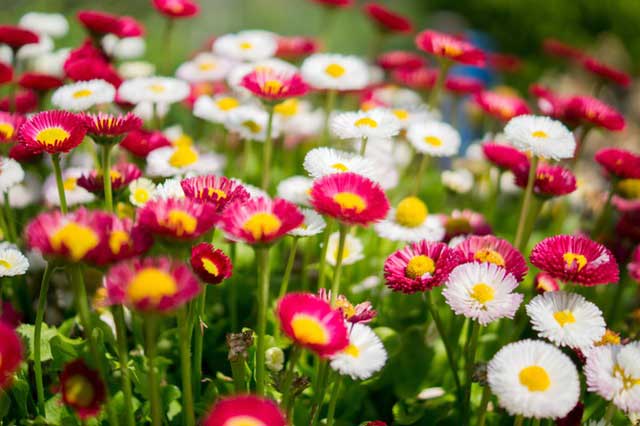 So, how serious do Germans take those Knigge rules? The answer is a little serious. It is not that we expect everyone to behave like someone from the 18th century or exactly how the Knigge Society nowadays suggests, but it's a good idea to check on the rules if in doubt. Knowing the rules will also impress your German family and friends (maybe you are even dating a German?). Doing things the old-fashioned (Knigge) way will still be a big plus no matter where you happen to be in Germany.
The Knigge rules are also a fantastic resource when it comes to finding out about the etiquette in a German workplace environment. And this is probably the place where you want to be better safe than sorry.
Q&A on the necessity of bitte
Alright, enough about this man from back then, read here about my question to the Deutsche-Knigge-Gesellschaft e.V. on the necessity of bitte:
My Question
Sehr geehrte Damen und Herren,
[…]
Es geht um die Frage, ob man immer bitte sagen muss, wenn man um etwas bittet.
Stellen Sie sich vor, ich möchte Sie fragen, ob ich den freien Stuhl neben ihnen benutzen kann (vielleicht in der Bibliothek). Muss man in der Frage 'bitte' benutzen oder kann man es auch weglassen:
Kann/könnte ich den Stuhl benutzen? oder fragt man Kann/Könnte ich bitte den Stuhl benutzen?
Ich habe schon gegoogelt, konnte aber nicht wirklich etwas dazu finden und hoffe, Sie können mir weiterhelfen oder mich an jemanden verweisen, der mir weiterhelfen kann.
Vielen herzlichen Dank.
Mit freundlichen Grüßen
Anja Müller
Their Answer
Liebe Frau Müller,
[…]
Generell ist es immer höflich in eine Bitte auch das Wort "bitte" einfließen zu lassen. Eine Verpflichtung dazu gibt es jedoch nicht. Rein sprachlich gesehen, können Sie der Bitte einerseits durch die Anordnung der Worte im Satz und im Besonderen durch die Betonung die gewünschte Bedeutung verleihen.
In ihrem Beispiel formulieren Sie Ihren Bedarf, den Stuhl nutzen zu wollen, einfach, klar und zielorientiert. Möchten Sie sich im Sinne allgemeiner guter Umgangsformen korrekt verhalten, sollten Sie allerdings Ihrer Frage eine weitere Frage vorwegstellen, nämlich die, mit der Sie erst einmal höflich die Aufmerksamkeit Ihres Gesprächspartners auf sich lenken. Höflich und "knigge-affin" würde Ihre Frage daher lauten: Ich bitte um Entschuldigung, ist der Stuhl frei? Auch der Konjunktiv wird als besonders höflich empfunden: "Könnte ich den Stuhl (bitte) benutzen?"
Insbesondere dann, wenn Sie mit Ihrer Bitte eine Leistung abfordern, z.B. Können Sie mir bitte helfen?, kann das Wort "Bitte" von entscheidender Bedeutung für die Entscheidung Ihres Gesprächspartners sein. Diese Chance sollten Sie nicht leichtfertig verspielen.
Wir hoffen, Ihnen mit diesen Angaben behilflich sein zu können.
Herzliche Grüße
Deutsche-Knigge-Gesellschaft e.V.
The English translation
Dear ladies and gentlemen,
[…]
This is about the question of whether you should always say please when asking for something.
Imagine that I would like to ask you if I could use the free chair next to you (perhaps at the library). Do you have to use 'please' with the question or can you omit it:
Can/could I use the chair? Or do you say: Can/could I please use the chair?
I have already googled it, but I could not find anything regarding this topic and I was hoping that u can help me or refer me to someone who can help me.
Thank you very much.
With kind regards,
Anja Müller
Dear Mrs. Müller,
It is generally always courteous to include the word "please" in a request. However, there is not an obligation to do so. In a linguistical view, you can provide the desired meaning through the arrangement of words in the sentence, and particularly by emphasizing the request.
In your example you formulate your simple, clear and goal-oriented need to use the chair. However, if you want to behave correctly in terms of general good manners, then you should ask another question first, namely the one with which you politely draw the attention of your correspondent towards you. Therefore, your question would be polite and "etiquette affine": Please excuse me, is the chair taken? The conjunction is considered as very polite: "Could I use the chair (please)?"
The word "please" can be of crucial importance for the decision of your correspondent especially when you are asking for a service with your request, e.g. can you help me, please? You should not carelessly gamble away this opportunity.
We hope we were able to assist you with this information.
Kind regards,
Deutsche-Knigge-Gesellschaft e.V.
Have you heard of Knigge before? Do you think it's good to have written down recommendations to fall back onto when in doubt? Let us know in the comments (please).